SA-1000 Featured in Australian Tree Crop Magazine
June 11, 2018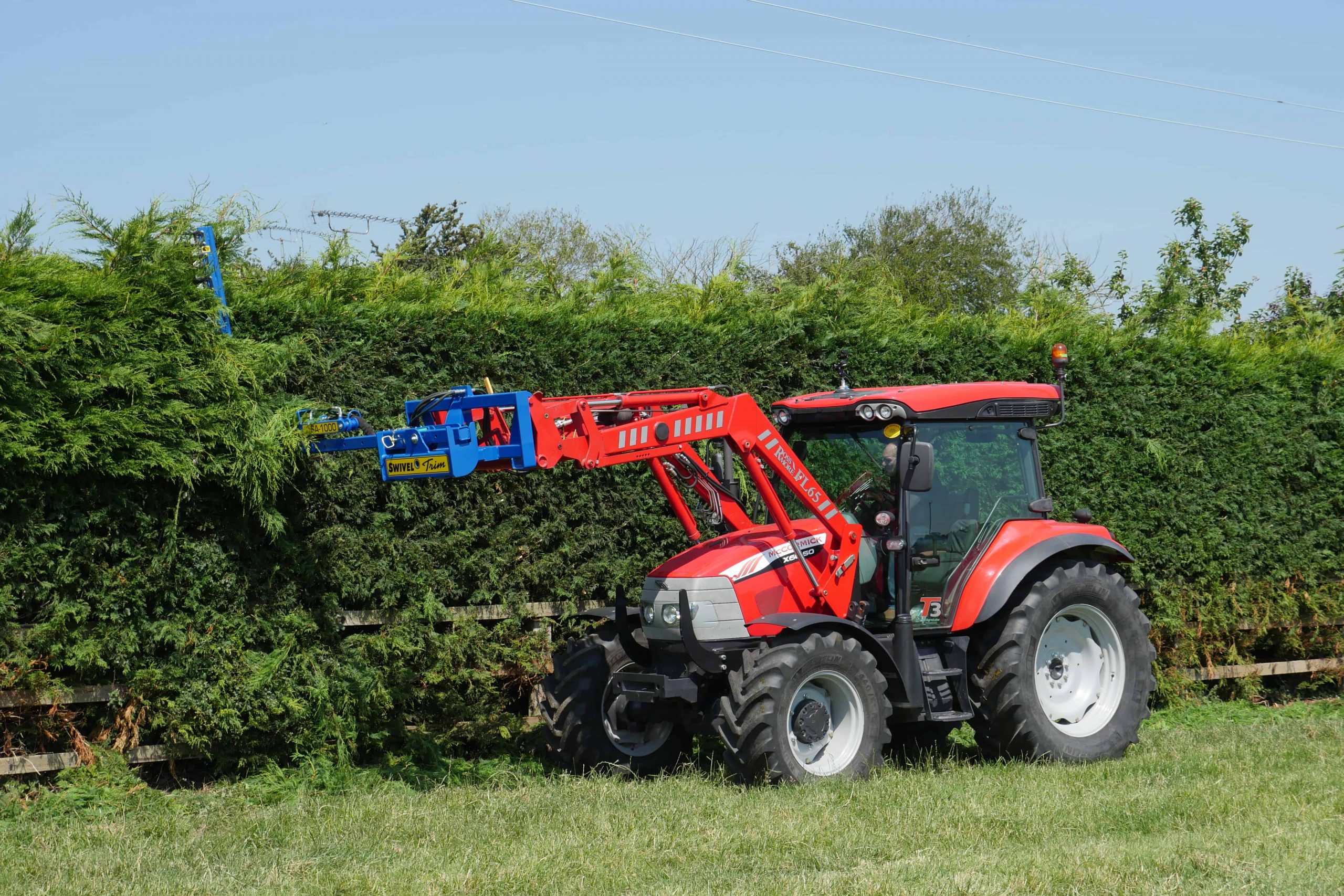 Harvesting is the busiest and most profitable time of year for every tree crop grower but can be tricky business if your machinery isn't performing the way you need it to. When looking to pair your tractor or loader with optimal attachments look no further than Slanetrac. Manufactured in the UK, the specialist attachments have versatile applications across all farms and orchards making harvest season more efficient and saving you more money.
SA-1000 Swivel Trim Hedge Cutter for Tractors & Excavators
Convert your loader or tractor quickly to a trimmer/pruner to quickly perform neat and efficient trimming. The SA-1000 Swivel Trim Tractor Front Loader Finger Bar Hedge Trimmer system connects to tractor hydraulics (with a suitable hydraulic flow, 80hp recommended), giving more power throughout use.
With a spring break away, the cutting head is always protected, ensuring limited wear and tear on continued use. The bar positioning on the front of the machine, combined with responsive steering, maximum visibility and high reach with the loader, means cutting is straight, even and neat every time.
The hedge cutter bar can be hydraulically adjusted between the vertical and horizontal positions from the cabin of the tractor. By removing one pin, you can easily swivel the head to the opposite side allowing you to cut down behind fences and other tight areas such as cutting into corners – an operation that's very difficult with other hedge cutters.
The SA-1000 Swivel trim hedge cutter can cut through branches up to 40mm thick. The SA-1000 Swivel trim hedge cutter also comes standard with a Euro hitch to suit most tractor loaders. Also includes hoses and couplings.
Specifications:
1.5m, 1.8m, 2.5m & 3m cutter bar options
Cut up to 40mm
Low maintenance
Individually replaceable blades
Quality European designed and manufactured
See our full range of Loaders here. Manufacture of Avant Compact Loaders and attachments takes place by Avant Tecno in Finland. For more information call 1800 686 411 or contact us.