Apiarists – Add Efficiency & Comfort To Your Work With Unbeatable Avant Loader
June 29, 2018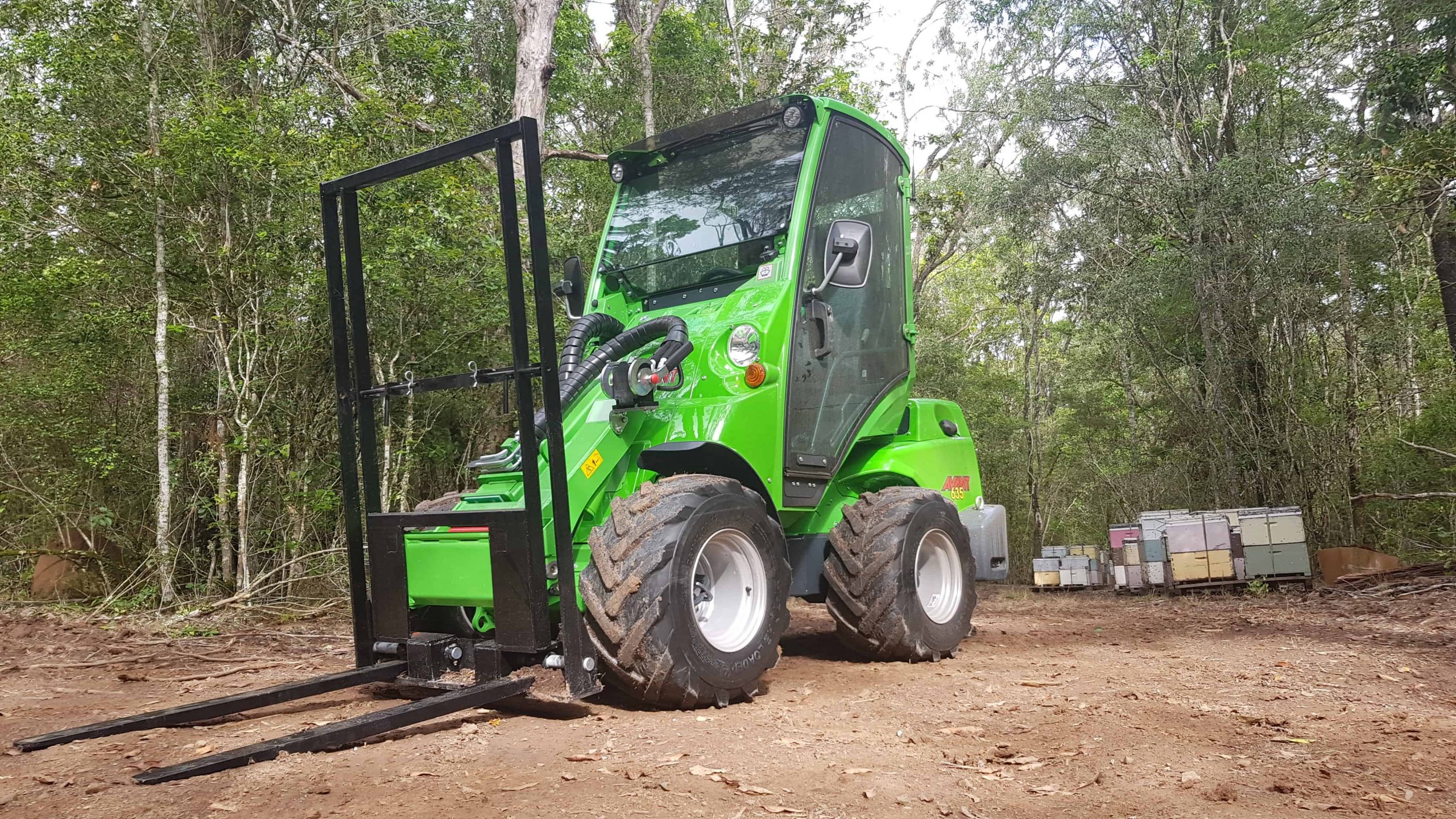 Apiarists have long struggled with the manual labour that comes with the bee keeping industry. One hive is 60 kilograms, stacked three high and in rows of two with pallets stacked on top of each other. This adds up quickly if you need to move multiple pallets quickly and efficiently.
Whether you bee keep as a hobby or as a career, the manual labour and other necessary jobs take you away from the parts you enjoy! Imagine cutting your labour in half and also putting that time back into something you really want to do. Sounds too go to be true? It's entirely possible when you have the right machine for the job. With over 100 attachments the Avant loaders can perform a variety of jobs from lifting to moving as well as carrying various materials while being quick and easy to use.
The Avant is an unparalleled machine in its class adding features to improve operator comfort including an air-conditioned cab, work efficiency as well as work quality. The unique articulated chassis design allows driving on lawns, paved area and other sensitive surfaces without damaging them, making it perfect for any property.
At the end of your task it's as simple as parking the Avant sideways on the back of your truck for easy unloading and loading of the pallets.
Why Avant?
Ability to load the truck from one side using telescopic boom
Park sideways across your truck
Option of air-conditioned cabin
Huge lifting capacity up to 1500kg
Reduces operating costs
Save time and man power
Easy to access and operate
All terrain 4wd with outstanding stability
Over 200 attachments
Also, see our full range of Loaders here. Manufacture of Avant Compact Loaders as well as attachments takes place by Avant Tecno in Finland. For more information call 1800 686 411 or contact us.