Semms Property Services successfully reduces manual labour and increase WHS with Avant 635
December 17, 2018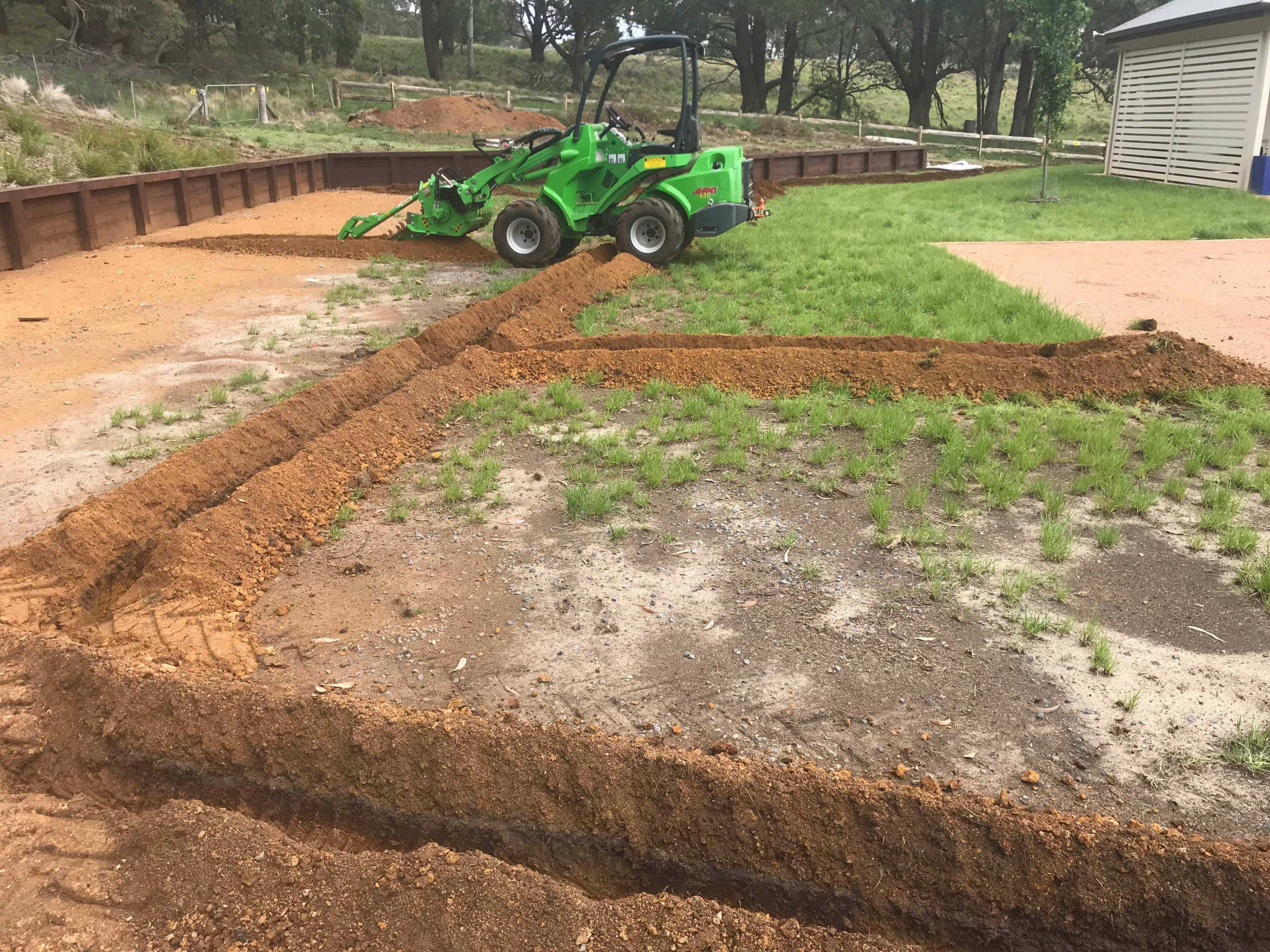 Australian landscape business, Semms Property Services, were impacted by the additional labour required to perform tasks. This increased their project timelines, meant excessive manual labour as well as increased strain on their employees. 
"We constantly needed additional labour to perform tasks. This wasn't ideal as jobs took twice as long to complete", states Wayne Semmler, co-director of Semms Property Services.
Challenge
According to Peter and Wayne, co-directors, Semms Property Services were experiencing several challenges surrounding the effectiveness of manual labour across their business. With no machine to utilise, all work placed hard physical stress on employees. This created WHS concerns especially around lifting and carrying. In addition, a large amount of equipment was needed to ensure all workers were safely getting the job done. 
Additional manual labour not only increased stress on employees but increased project timelines meaning more cost for their clients and their business.

"The Avant outperformed our expectations. It's made our jobs quicker, safer and cheaper for the clients which means happier customers more business for us. What a great machine!" Peter Semmler, Co-Director.
Solution
Avant's 635 articulated loader enables landscapers to proactively increase efficiency and versatility without increased labour. It also improves operator comfort and work quality. The compact size of the loader allows it to be used on narrow or small sites. Also, a key advantage for landscapers is the ability to drive over customers turf with no damage.

The Avant 635 targets visibility and efficiency, lift capacity and power offering a range of attachments to suit any landscaping job. With the telescopic boom, the 635 loader powers a 1100kg lift capacity and up to 2.8 meters high while the unique articulated chassis allows operators to move across a variety of terrain without damaging them. With over 70 attachments and optional cab, the 635 helps landscapers do more with materials including carry, move, lift, grab.
Despite the increase in power, comfort and versatility Avant don't compromise on safety. The load sensor system provides an audible warning if the rear wheels are about to lift off the ground while the Avant quick hitch system allows fast, easy and safe attachment coupling.
"The Avant 635 has increased our production and turnover significantly. the speed at which we now complete jobs has increased our productivity and removed a lot of physical stress from our workers. The machine is awesome, tough and extremely versatile with the many attachments available. Such a big impact from a light and compact machine!", says Wayne Semmler, Co-director.
Results
Semms Property Services have seen a direct and positive impact by using the Avant 635 compact loader. The Avant 635 telescopic boom with self-levelling allows easy management of a range of landscaping tasks including earthworks, irrigation and levelling. 
Overall the Avant offered several advantages including:
Tasks required less physical labour which increased worker productivity.
Less physical stress on workers, meaning a safer work environment. 
Increased safety onsite especially surrounding lifting as well as staring on the back.
No damage to the ground due to the articulated design.
Attachments for every job including trenchers, levellers, a large range of buckets as well as many more.
"The professionalism of the Avant Equipment (Australia) team and excellence of the machine has ticked every box for us. They were thorough and professional with all our needs and requirements. We've never had any issues at all with the machine but I'm confident Avant would sort them out straight away as they are responsive to any questions or concerns we have. The only thing left to do now is buy a second one!", finishes Peter Semmler, Co-director.
About Semms Property Services:
Family managed gardening and property services based in the Southern Highlands, from small backyards to large rural properties, with 25 years experience. You & your property are safe in our hands as we will listen to your personal needs. We pride ourselves on many long years of trusted, experienced and professional local service to the garden/ property industry of the Southern Highlands and surrounds.
See our full range of Loaders here. Manufacture of Avant Compact Loaders and attachments takes place by Avant Tecno in Finland. For more information call 1800 686 411 or contact us.