Avant Tecno Introduces All New Avant 800 Series
February 18, 2019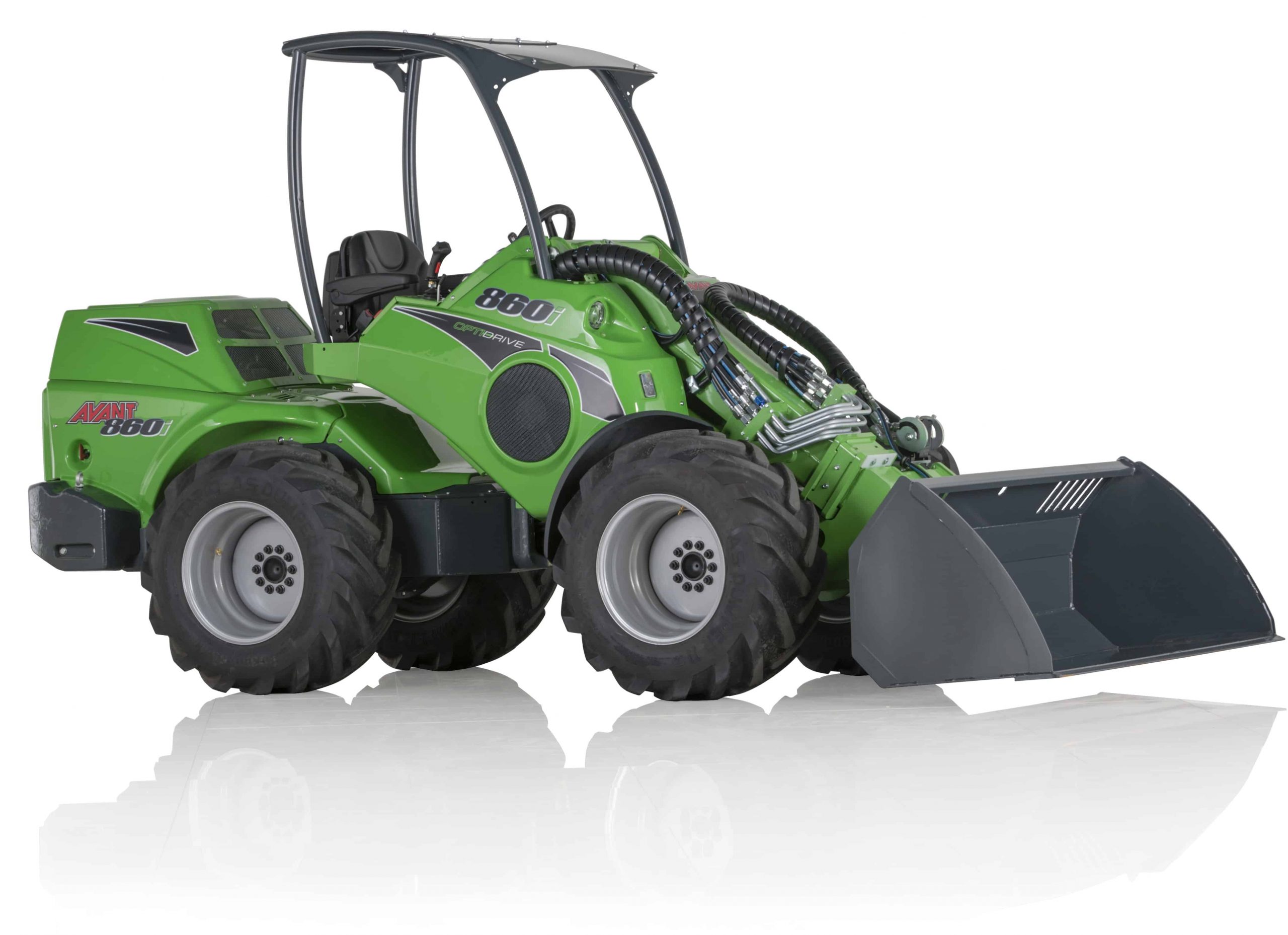 The all new 800 series is the largest and most powerful loader series from the Finnish manufacturer Avant Tecno. It pushes the limits of compact loader's performance with 1.9 tonne lift capacity and 3.5 m lift height.
Despite the increase in power, it still maintains its narrow dimensions.
Width of 1.5 m
Length of 3.4 m
Height of 2.2 m
Weight starting from 2.5 tonne
The articulated 800 series design makes it the most versatile and powerful compact loader on the market. There will be two models available:
Avant 860i: Kohler KDI 1903 TCR 42 kW/57 hp common rail turbocharged diesel engine.
Avant 850: Kubota V2403 36 kW/49 hp diesel engine.
Hydrostatic transmission with a hydraulic drive motor on each wheel together with two drive speed areas is a familiar feature of Avant compact loaders. Max. drive speed of the 800 series is 30 km/h and auxiliary hydraulics oil flow for attachments is as high as 80 l/min.
Telescopic loader boom is a standard feature on 800 series as well. The boom extends and retracts hydraulically 825mm and gives a max. lift height of 3.5m to the hinge pin. This enables loading on trucks with high sides, on mixer feeder wagons etc. – and unloading from high level. The hydraulic self levelling system keeps the load automatically level when lifting and lowering the boom.
Attachments for every Job
The 800 series also utilises the Avant quick attach system for attachments. The hydraulic attachment hoses with the multi connector, allows easy connection with a single hand movement – in all conditions.
Avant 800 series has a certified ROPS/FOPS open cab as standard, in addition an enclosed heated cab is available as an option. This DLX cab mounts on the chassis of the loader with anti-vibration mounts, which also guarantees excellent noise and vibration isolation. Efficient heating and ventilation and large windows further improve user friendliness. The DLX cab may have air conditioning equipped as well. The comprehensive Avant attachment range – over 200 attachments – is available for 800 series also. This makes the 800 a very versatile and useful machine for many different customer groups: landscaping, construction, property maintenance, agriculture as well as various material handling jobs etc.
The Avant 800 series will debut at the Bauma 2019 exhibition in Munich, Germany and will be available in Australia late 2019 or early 2020.
For more information on the Avant 700 Series articulated loaders, call 1800 686 411 or contact us.
Parts manufactured by Avant Tecno in Finland.