New GT Cab for increased visibility and efficiency – less noise and vibrations
October 24, 2020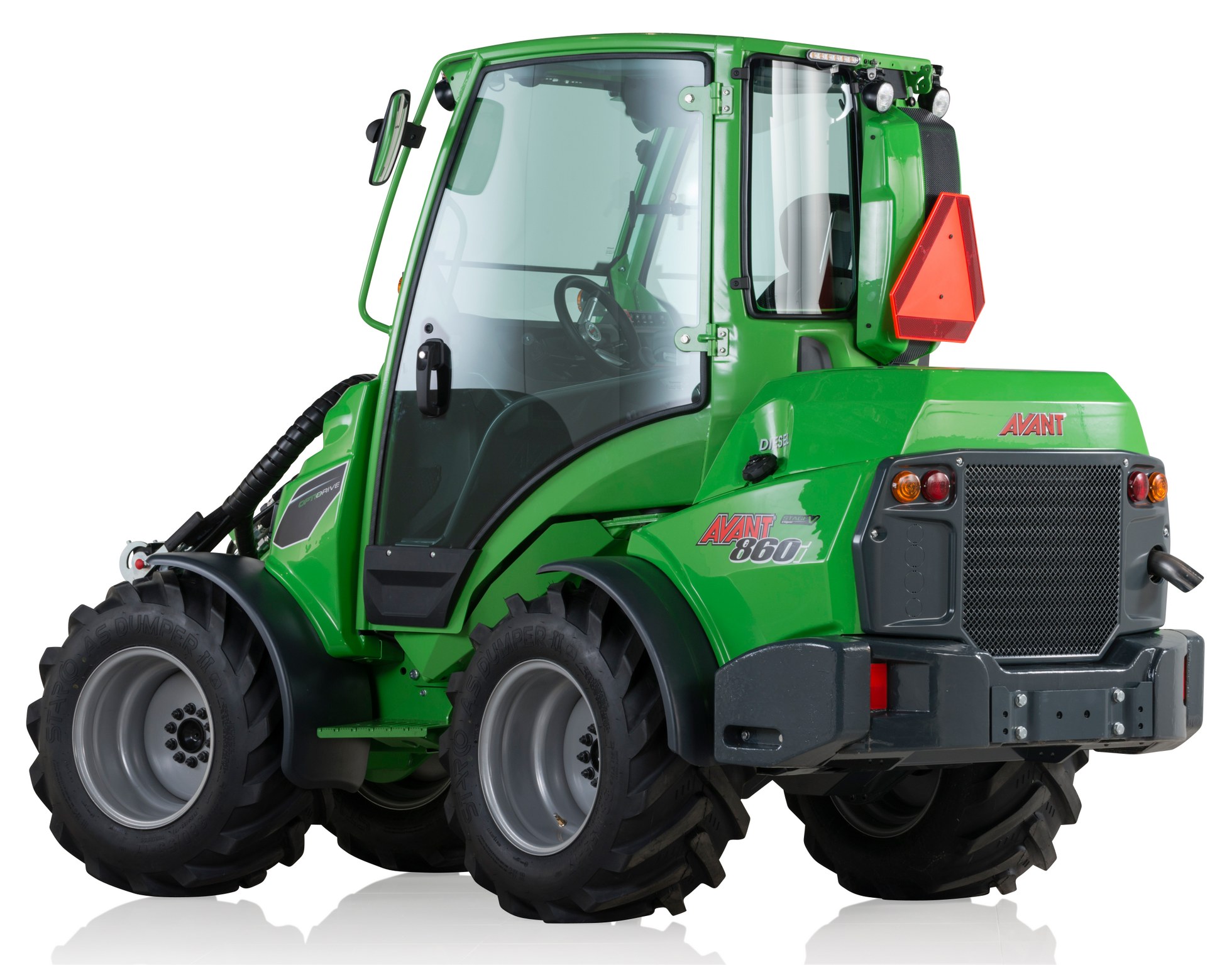 The custom-built GT Cab for Avant's biggest and most efficient 800 loader series helps you get the job done even more efficiently and comfortably. The cab is completely insulated from the rest of the machine frame with anti-vibration mounts, which effectively muffle vibrations as well as engine and hydraulic noise.
 The glass surfaces of the GT Cab have been optimally designed to provide perfect visibility: the large glass surfaces offer excellent visibility, making it easier to see the attachment when operating the machine. The sunroof gives the operator excellent visibility of the attachment especially when using when using the boom. The narrow B-pillar in the cab allows for an unobstructed view from the rear corner.
To improve the operator's comfort in cold weather, the GT Cab has a large heater. Air outlets located in the roof and footwell make it easy to direct warm air to the windows to prevent them from fogging. Not even sleet can prevent visibility. There are also clever storage solutions for cell phones and other everyday items.
Engineered for a full day in the driver's seat
"The new GT Cab is designed to make even a full day of driving comfortable with various additional options to choose from," explains Mikko Piepponen, who led the Avant Tecno cab design team.
"Avant's 800 series loader with the new custom-built GT Cab is perfect for many industries thanks to its compact size. Storage solutions and other features, such as the heater and the suspension seat, bring much needed comfort for a full day in the cab. The suspension seat is just one of a number of features you can choose for your custom-built GT Cab."
The wide range of loader options available include extra work light kits for working; a road traffic kit to make the machine road-legal where required; as well as air conditioning and a Bluetooth-enabled radio. A rear camera to make reversing and parking easier will be available as an option in the near future.
There is also a detachable service hatch in the cab floor, which makes it much easier to perform maintenance tasks on the articulation joint. Removing the service hatch does not require any separate tools.
The new GT Cab will be rolled out to fit all Avant loader models starting from the 500 series. We believe every other machine will be equipped with a GT Cab, which totals about 2,000 cabs a year when in full production.
If you want a comfortable option on your Avant loader then the GT Cab might be the right choice.