The Benefits of an Articulated Mini Loader
November 16, 2021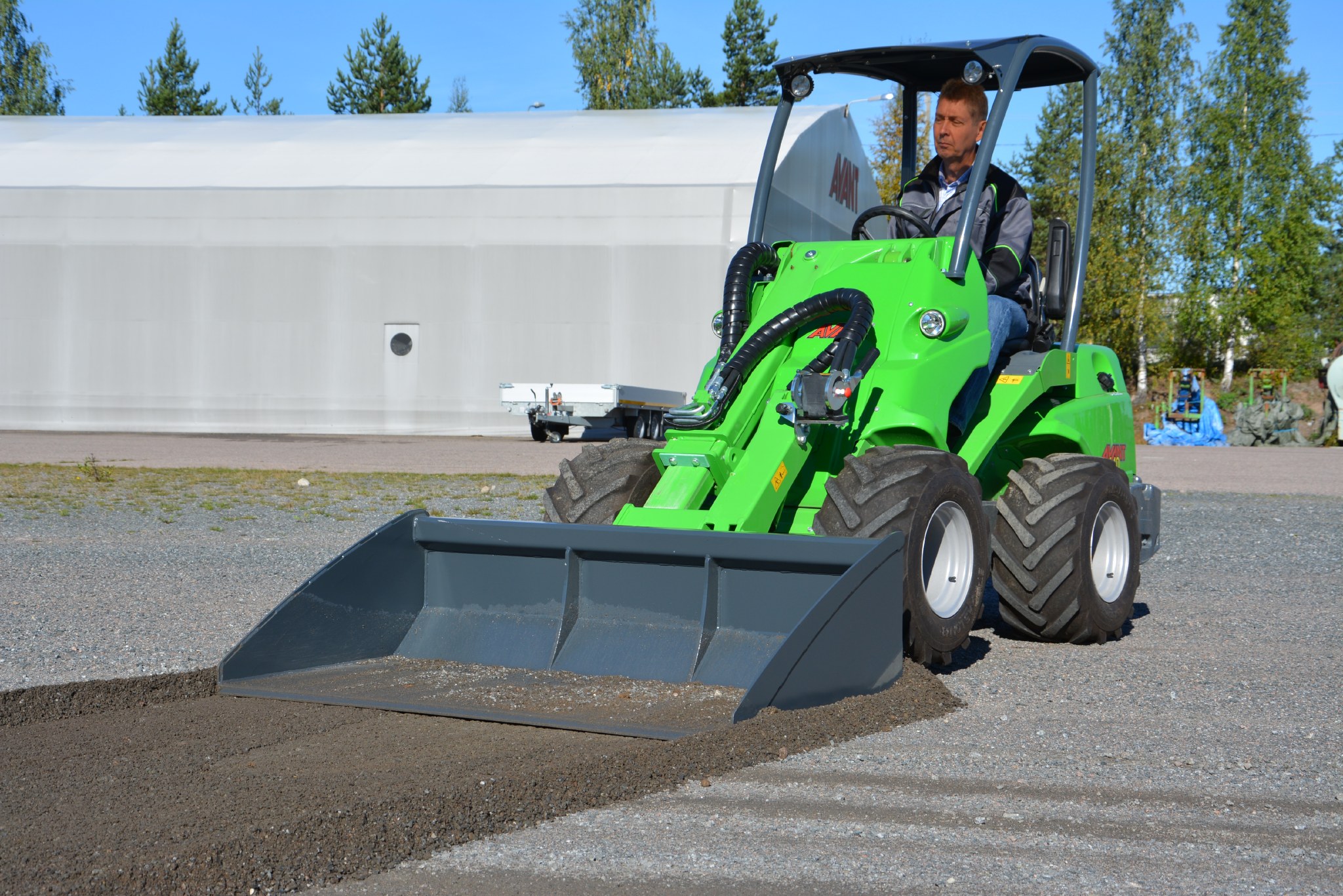 There are many benefits to owning and using an articulated mini loader over other machines, if you're looking for a machine that can truly do everything then a mini loader is the machine for you. Mini loaders can safely and efficiently handle a variety of jobs that are too large for skid steer loaders but too small for full-size wheel loaders. Whether you are an arborist, equestrian, horticulturist, beekeeper or farmer, articulated mini loaders offer the perfect combination of power, versatility, and size as well as many other benefits.
Minimal Ground Disturbance
The articulating chassis allows the mini loader to make tight turns without causing damage to sensitive surfaces.
Compact size
Mini loaders are compact and agile for moving around sites and hard to access areas. They can easily be transported between job sites on a trailer or truck.
Powerful Lifting
The compact size still retains a powerful lifting capacity.
Reach
While Avant mini loaders are a compact machine, the reach and lift height does not suffer. With the telescopic boom the Avant mini loader has a high and extended lift making it easy to unload and load materials on high sided trucks. The extended reach also means that it works well at jobs at low working heights like dumping or unloading materials or levelling and grading.
4-Wheel Drive
All Avant mini loaders have a hydrostatic drive system and a hydraulic drive motor on each wheel. The drive circuit is equipped with valves for traction control in a variety of situations. To avoid damaging surfaces sensitive surfaces when turning, the the wheels on the left and right sides of the loader roll at different speeds. This reduces tyre wear on hard surfaces.
The valves in the drive system work like a hydraulic 4×4 diff lock and equalize the oil flow between the left and right side hydraulic motors, improving traction on slippery and uneven surfaces.
Versatility
With over 200 attachments available the Avant articulated mini loader is a productive and efficient all round machine that can do just about any job on site, with the simple change of an attachment. The Avant mini loader can use different attachments without having to get out of the comfort and safety of the cab. Changing an attachment can be as simple as a push of a button from the cab. Available mini loader attachments include augers, buckets, grapples, grabs and vegetation management attachments to make this a truly multipurpose machine.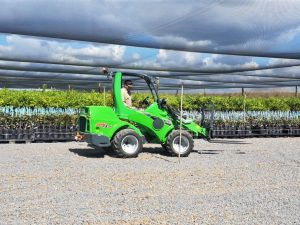 Delivering power and performance in a compact size, the versatility, robustness and agility of the Avant articulated mini loader makes it ideal for use on any terrain. With over 20 mini loader models and over 200 attachments to choose from, the Avant mini loader is a versatile machine that can be used for a variety of applications.  This versatile Avant mini loader range is engineered and built in Finland by Avant Tecno.