The versatility of the Avant loader allows this Tasmanian landscaping business to diversify into other work
March 28, 2022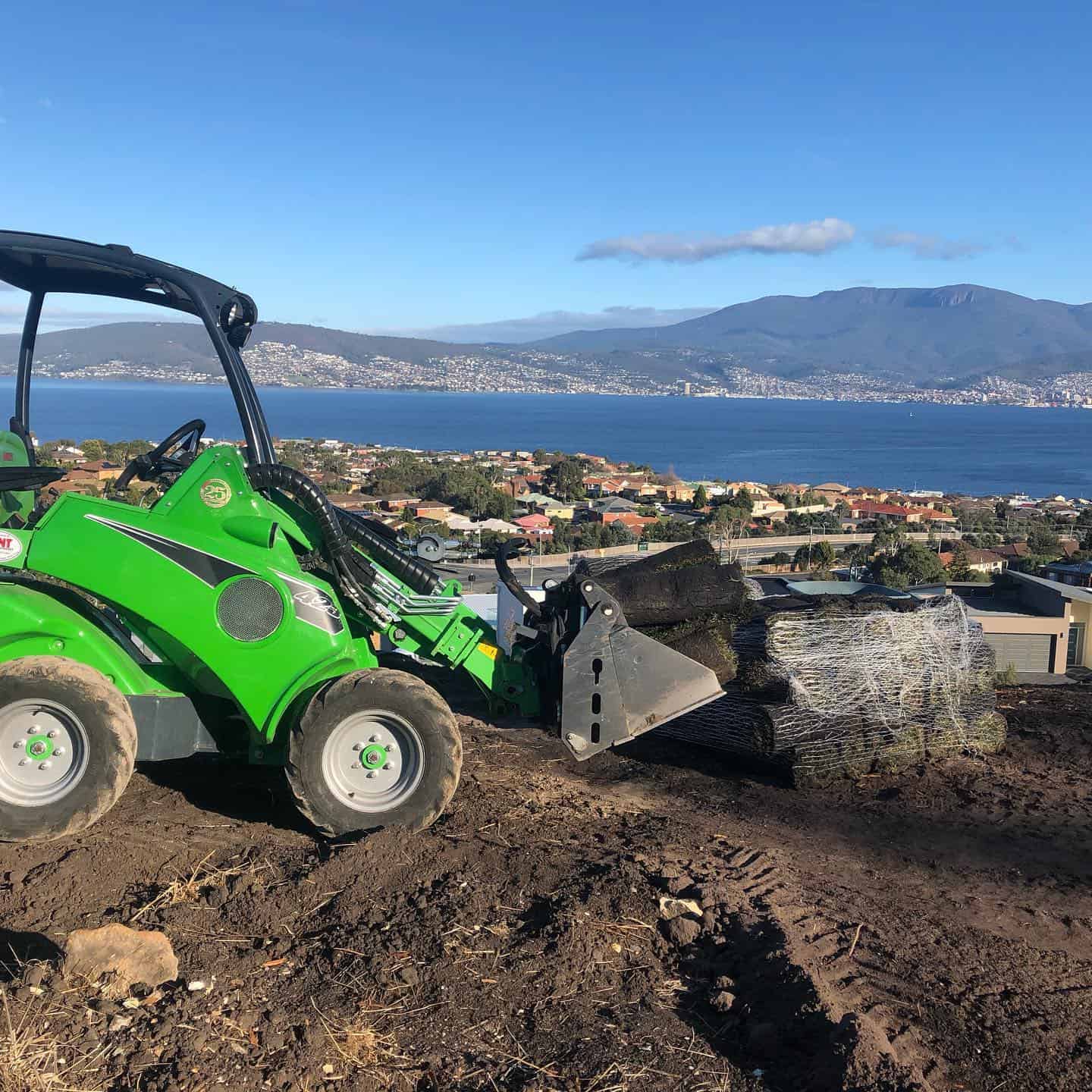 It was the legacy from his father that gave Luke Millar, from Millar Excavation and Labour Hire in Tasmania, the incentive to buy an Avant mini loader. Luke's father was a local property maintenance contractor who owned an early model Avant mini loader. "My dad was extremely happy with his Avant mini loader" states Luke "his original loader is still going strong today." Luke noticed that the Avant mini loader was gaining popularity with arborists, and it looked like the ideal machine for his work on building sites, and to complete contract work round the rural/coastal community of Tasmania.
"When I bought my Avant mini loader there weren't many in Tasmania that I could look at, so it took a little while to decide if it was the right machine for what I needed. I started with excavators, so loaders weren't a first choice for me" explains Luke, "but now I couldn't do without my Avant loader. It was definitely the right choice for my line of work."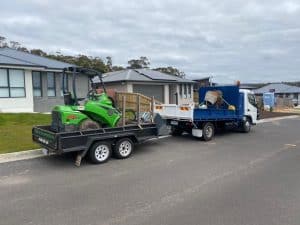 Majority of Luke's work is landscaping but he also does hire work like moving material, trenching and post hole boring. "The type of work I do requires a machine that can access many tough work sites with minimal impact on the terrain. The Avant mini loader is ideal with its 4×4 and articulated body providing low surface disturbance" advises Luke.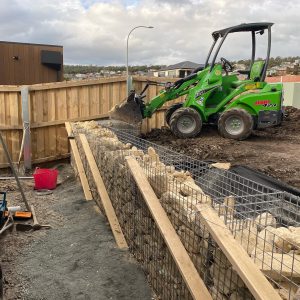 With the wide range of work that Luke does the versatility of the Avant loader allows him to carry out work quickly and safely with low ground impact. "Being able to use multiple attachments and to carry out many different tasks with the Avant loader has made my work so much more efficient and I no longer have to hire equipment" states Luke.
"There are so many positives to owning an Avant loader" explains Luke "the telescopic boom, articulated steering, multiple attachments, safety with a seated position, stability, dealer support and easy maintenance are just a few."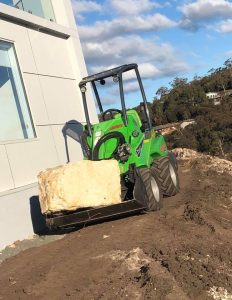 "I couldn't do without my Avant loader. It is a fantastic machine that surprises me every day with the work I can complete with it. I often get people watch it in amazement at how great they work" expresses Luke "I would like to get a larger machine down the track and invest in more attachments."
"Avant Equipment Australia has always been great to deal with, always pleasing to talk to on the phone and a great delivery process." states Luke.
For further information about Millar Excavation and Labour Hire you can contact Luke Millar on 0438 895 521 or at luke-millar@hotmail.com
To see how Avant mini loaders and attachments can benefit your business click here