The National Diesel Dirt & Turf Expo
08/04/2022 - 10/04/2022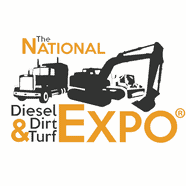 Avant Equipment will be exhibiting a range of articulated mini loaders at The National Diesel Dirt & Turf Expo, the largest construction industry expo in Australia. This includes machinery across the Avant, Probst, Slanetrac and Tuchel ranges.
The National Diesel Dirt & Turf Expo is a family-friendly event designed for the earthmoving industry to update their knowledge of the latest equipment, technology and services. There will be a wide range of earthmoving machinery earthmoving attachments, trucks, trailers, bikes, utility vehicles, earthworks tools, agricultural machinery, mowing equipment and much more.
The expo is being held from Friday 8th to Sunday 10th April 2022 at Sydney Dragway, Eastern Creek in the western suburbs of Sydney.
There is something for everyone and the timing lets you enjoy a full day at the show and not miss out on your important weekend activities.
For more information about this expo visit https://www.dieseldirtandturf.com.au/