FARMING & HORSE STABLES CAROUSEL BROOM
The hydraulically operated Avant Carousel Broom attachment, for the Avant compact loader, is a useful attachment when sweeping materials to the side or away from the wall.
It rotates in both directions, can be turned manually to both sides by max. 57 degrees (1090 mm), which allows sweeping next to walls.
The Avant Carousel Broom attachment can be used for various sweeping tasks especially on farms and in horse stables.
Strong broom, moves materials efficiently
Can be turned manually to both sides by max. 57 degrees (1090 mm)
Side shift allows brushing next to walls
Rotates in both directions
Can be turned manually
Equipped with replaceable 1000 mm diameter nylon brush
Ideal for use with Avant mini loaders
Avant mini loaders and attachments are manufactured in Finland by Avant Tecno. For more information on Avant mini loaders and attachments give us a call on 1800 686 411 or contact us here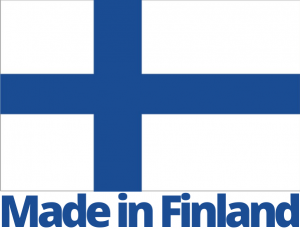 Videos
TECHNICAL INFORMATION
| | |
| --- | --- |
| Width | 1000 mm |
| Broom diameter | 1000 mm |
| Turning angle max. | +/- 57 ° |
| Broom material | Nylon |
| Weight | 70 kg |
| Product no | A2971 |
Compatible Models

| 225 | 423 | 523 | 528 | 530 | 630 | 635 | 640 | 745 | 750 | 755i | 760i | 850 | 860i | e5 | e6 | R28 | R35 |
| --- | --- | --- | --- | --- | --- | --- | --- | --- | --- | --- | --- | --- | --- | --- | --- | --- | --- |
| | | | | | | | | | | | | | | | | | |