Digging and Construction Klou Vibrating Post Driver
The Klou Vibrating Post Driver is a high-performance vibrating post-driver, built to drive posts in the most demanding ground conditions. Compact in size and working at a range of angles this loader attachment makes fast work of driving posts into a variety of soil types with an Avant mini loader.
Specialist vibration transfer technology transmits vibrations from the unit through the post and into the ground – stones and other obstacles are simply vibrated out of the way. The post driver can install posts rapidly, while minimising stresses caused to the post. The post driver is particularly useful with an Avant articulated mini loader when working in conditions where access to the working area is limited, due to the long reach capabilities that the post drive and Avant mini loader provide.
As the post driver has no exposed moving parts, and the risk of a post shattering is negligible, it is very safe to operate. In fact, the low weight and compact dimensions of the unit ensure that it does not impact carrier stability, even at full reach.
It can be used for the installation of:
Bank stabilisation systems for rivers
Vineyard stakes
Farm fencing
Post-and-rail fencing
Wooden, plastic and steel shoring systems
Jetty support posts
Specifically designed to drive fence posts directly into ground without having to dig holes

Recommended for Avant 600 series to 800 series mini loaders

Install fencing, shoring systems, jetty spports and vinyard stakes quickly and efficiently

Can drive a range of post sizes into the ground
Videos
Technical Information
Dimensions (exc. tool grip & post cup)
| | |
| --- | --- |
| A – Overall height (mm) | 660 |
| B – Overall width (mm) | 540 |
| C – Overall length (mm) | 305 |
| Overall weight (kg) | 165 |
Hydraulic service requirements
| | |
| --- | --- |
| Min/max flow (litres/min) | 25/45* |
| Min/max pressure (bar) | 160/255 |
| Case drain required? | Yes** |
| Pressure-free return line (hammer circuit) required? | Yes** |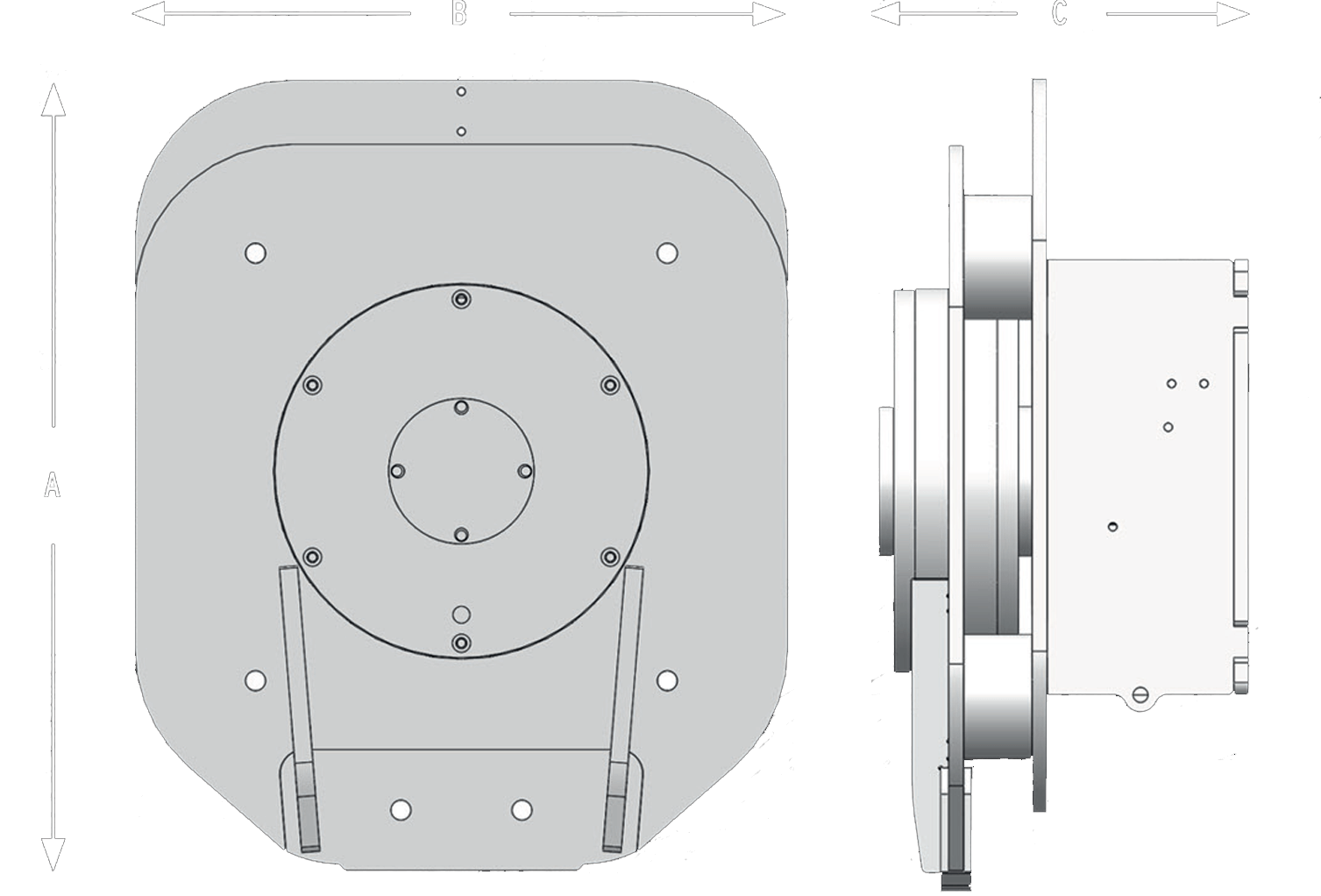 *If it is not possible to adjust the output flow on the carrier machine, Klou can install a flow-control valve to permit the KPD1 to be run on carriers providing greater flow**Case drain required only if pressure-free return line is not available
Compatible Models

| 225 | 423 | 523 | 528 | 530 | 630 | 635 | 640 | 745 | 750 | 755i | 760i | 850 | 860i | e5 | e6 | R28 | R35 |
| --- | --- | --- | --- | --- | --- | --- | --- | --- | --- | --- | --- | --- | --- | --- | --- | --- | --- |
| | | | | | | | | | | | | | | | | | |