Avant Equipment is now a dealer for the Klou KPD1 Vibrating Post Driver
February 28, 2022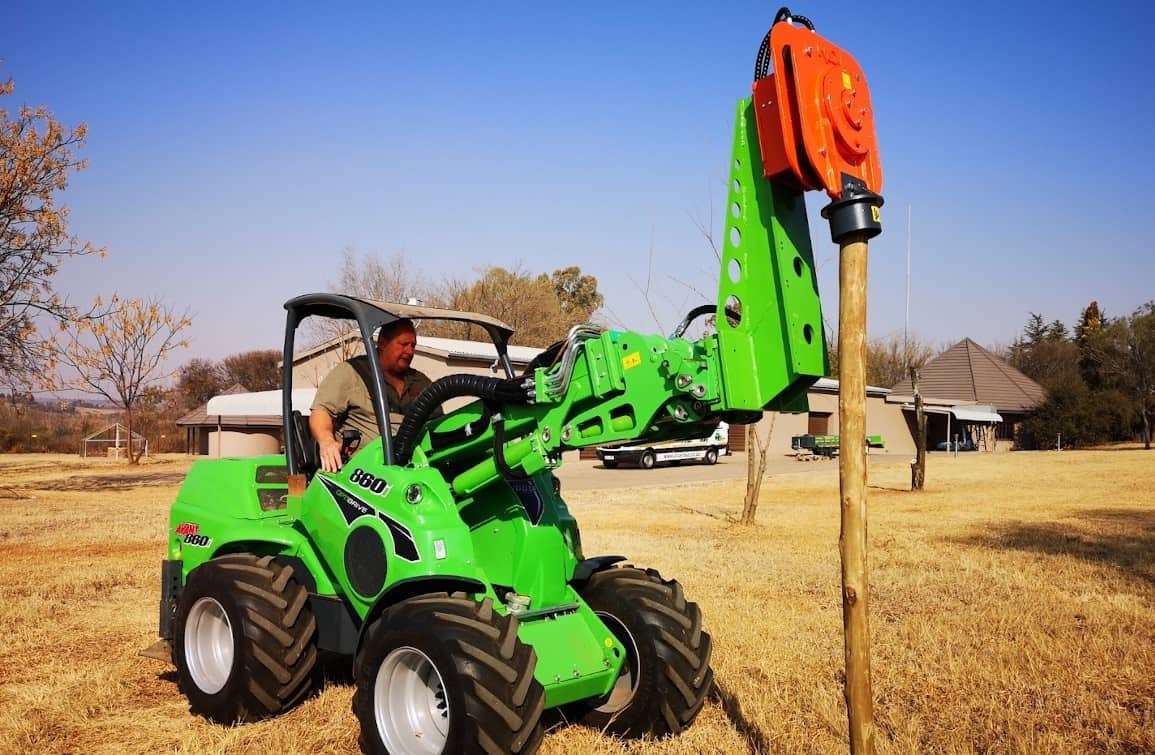 Avant Equipment Australia is now a dealer for the market leading Klou KPD1 Vibrating Post Driver!
Following positive reviews of the Klou post driver from other Avant dealers and distributors around the world, including the UK, Iceland and South Africa, Avant Equipment Australia has decided to add this attachment to our wide range of attachments for Avant mini loaders.
The UK manufactured, Klou KPD1 Vibrating Post Driver attachment is ideal for landscaping, property maintenance, fencing contractors, farming and equestrians – all applications where rapid installation of fencing is required.
The Klou post driver attachment uses a high-speed vibrating action to insert the pole, removing the need for pre-drilling before installing uprights under nearly all ground conditions – including in areas where there are large quantities of stones and rocks. Posts, steel stakes, plastic sheet piling and a range of other items can be vibrated straight into the ground. Despite its compact dimensions, the unit packs a serious punch – a 6" round wooden strainer is all in a day's work for a Klou post driver.
"We have tested the post puncher on our Avant mini loaders and found it to work very well. It will make fencing and piling so much more efficient", said Paul Gage, Director at Avant Equipment Australia.
For more information, or if you are an Avant mini loader owner in Australia thinking that this brutally effective post driver looks like just what you need, check out https://avantequipment.com.au/mini-loader-attachments/klou-vibrating-post-driver/.